LOS ANGELES FASHION WEEK

LA Fashion Week® is an organization dedicated to raising the profile of fashion in the United States with focus on the emergence of Los Angeles as one of the most important cultural cities in the world. We are proud to be a leader in supporting the growing community of artists and designers that are a part of the cultural renaissance in Los Angeles and bringing them to the world stage.

LAUREL DEWITT

Laurel DeWitt built her brand by reimagining the distinction between clothing and accessories while snatching the Fashion Week spotlight year after year. Beyonce adorned one of her captivating crowns in the video for Coldplay's "Hymn For The Weekend." Another DeWitt masterpiece drapes the Nicki Minaj wax figure in Las Vegas' Madame Tussaud's Wax Museum. Her breathtaking yet wearable alloy creations have been lauded across the industry. Her celebrity clientele includes Amber Rose, will.i.am, Steve Aoki, Lenny Kravitz, Lady Gaga, among others.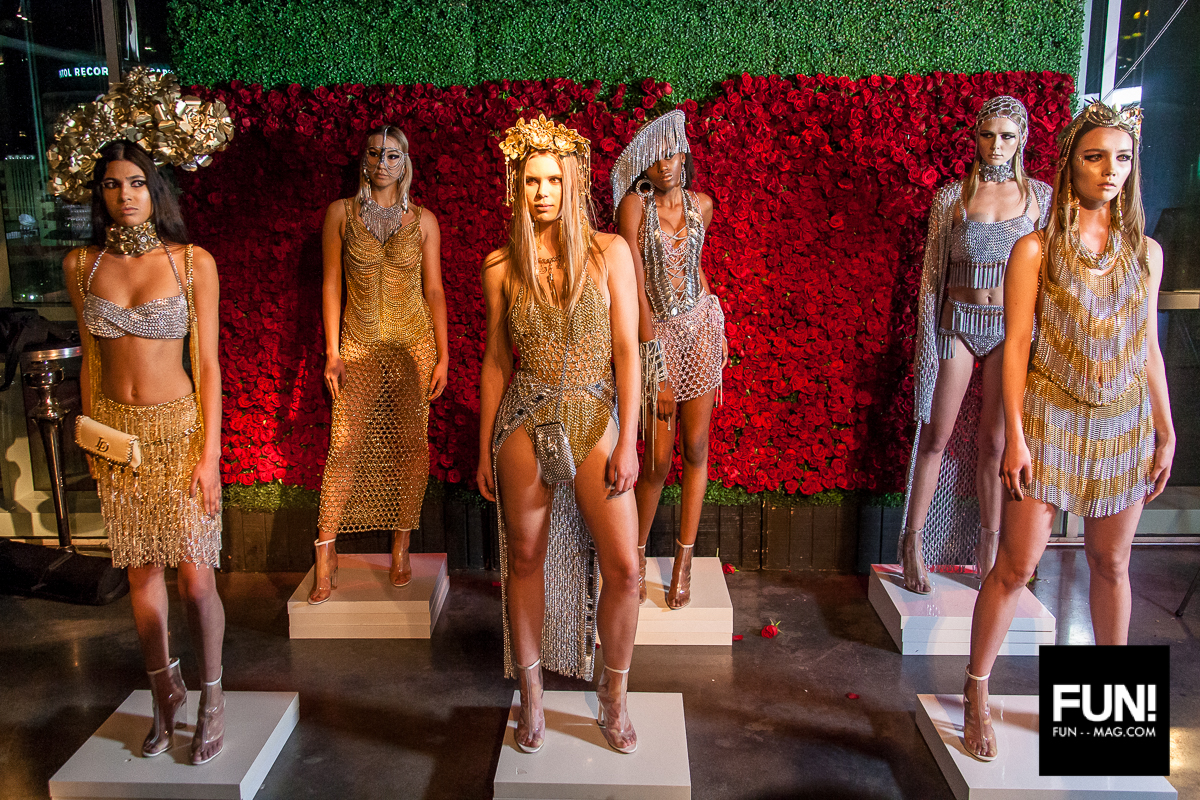 GRAYSCALE

Khala Jones was born in St. Paul Minnesota and raised in Houston Texas where she became a self-taught seamstress and began internships at the age of 16 with local fashion boutiques around the city. She followed her passion to Howard University in Washington DC, where she minored in Fashion Merchandising and continued to hone into her skills throughout college. Upon her arrival to Los Angeles she stayed within the fashion community and worked with a fashion PR firm, and continued to style many influencers.
Launched in 2016, Khala Jones of Grayscale has quickly caught the eye of many celebrities and stylists alike, including Keke Palmer, India Love, and Keyshia Cole. Grayscale is focused on self-love, encouraging everyone to not only love the skin they are in but to look good while doing so.

VICKEN DERDERIAN

Vicken Derderian was born and raised in Pasadena, CA. He graduated with a Bachelors of Architecture from the Southern California Institute of Architecture (SCI-ARC) and received his Masters of Arts in Fashion Design from the Academy of Art University.
His love of design and fabrication became clear at a very young age. He has always been fascinated with the way objects are assembled and the ideas they bring forth once they are assembled. Due to his constant desire and willingness to learn different methodologies of design and fabrication he has been able to bring to fruition a series of his concepts. It later became the catalyst of interest for fusing materials to start a his signature collections of clothing for women & the driving force to his success.

SAV NOIR

Edwin Haynes, the brand's creator, says "I tell the story of my life through my collections. I give you the best of me by being me."
Founded in San Francisco in 2010 by Edwin Haynes, Sav Noir has grown from an independent streetwear upstart to a luxury label that is now designed and manufactured in Los Angeles. The brand is sold on savnoir.com and in exclusive designer boutiques across the country.

HARDEMAN

Sophie Hardeman started her line HARDEMAN after graduating from Gerrit Rietveld Academy Amsterdam in 2015. Hardeman uses denim to break all conventions. The Amsterdam-based brand takes everybody's favorite material and transforms it into deconstructed, gender-fluid clothes that couldn't be further from your trusty 501s. Away with traditional ideas!
HARDEMAN is already filling up shelves of prestigious stores such as COLETTE/Paris, H.LORENZO/L.A, RADD LOUNGE/Tokyo. Ariana Grande, Rihanna, Joanne and Sita Bellan are already big fans of the brand. HARDEMAN has been called out as "Five Designers to Watch Out For" by the New York Times, "Fashion Talent of 2017" by ELLE Netherlands as well as "Denim Designer You Need to Know" by VOGUE.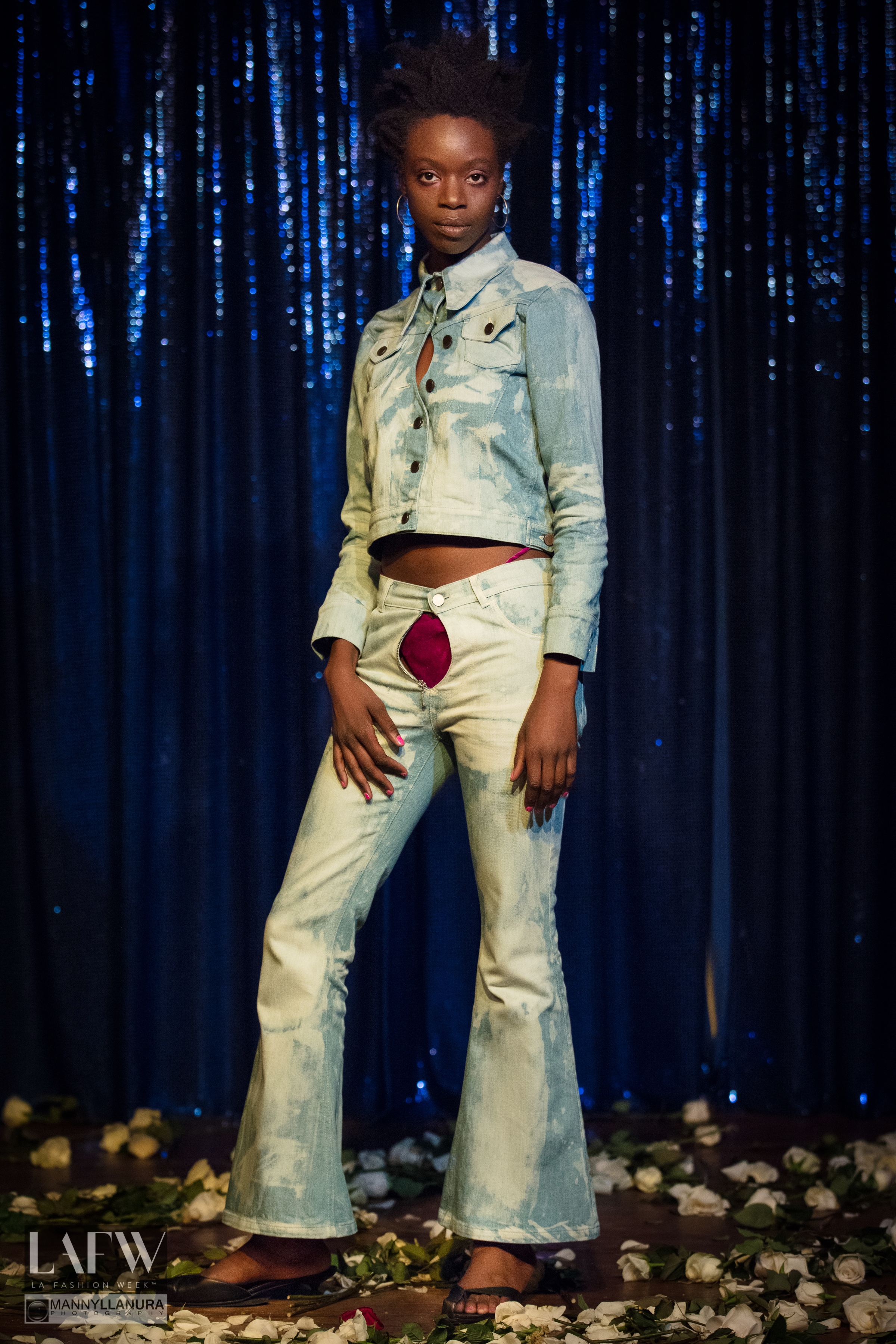 BEHIND THE SCENES